The Nest Curriculum
Curriculum Intent:
The Nest @ Barden is a unique SEND unit within a mainstream primary school which is committed to providing a tailored curriculum for children with social, communication, and interaction needs. Our curriculum intent is to foster an inclusive environment that recognises and celebrates the unique abilities of each child. Through personalised learning experiences, we aim to develop communication skills, social understanding, and independence, ensuring every child is given every opportunity to their full potential.
At the core of our curriculum is a commitment to recognising and embracing the individual strengths and needs of each pupil. Our tailored approach ensures that all pupils, regardless of their challenges, have the opportunity to cultivate lifelong learning skills in a safe place, setting the foundation for future learning. Our curriculum is a blueprint for developing academic success and essential life skills, emphasising engagement, communication and social skills. By nurturing these skills, we empower our pupils to reach their full potential, which in turn prepares them for the next stage of their education.
The Nest @ Barden provides a semi-formal curriculum pathway which provides a personalised approach to learning driven by EHCP targets that builds on prior learning and the development of communication and independence. Children receive a broad and balanced curriculum offer which uses the National Curriculum as a foundation, with clear links to the development of engagement, vocabulary, communication, interaction, reading and working memory.
We are committed to bridging gaps, particularly for pupils from disadvantaged backgrounds. Our curriculum provides equal opportunities for skill development, and through a range of curricular and extra-curricular activities, we foster an inclusive environment that promotes growth, resilience and a sense of belonging.
Curriculum Implementation:
Our curriculum implementation focuses on differentiation and individualised support. We integrate evidence-based strategies, adaptive resources, and specialised interventions to address the specific needs of each child. Collaborative approaches involving speech and language therapists, occupational therapists, and dedicated SEND staff enrich the learning journey. Regular assessments guide our responsive teaching, promoting a holistic development that extends beyond academics to encompass social and emotional growth.
In The Nest @ Barden, our pupils navigate a thematic, connected and sequential curriculum, with outcomes tailored to their individual levels. The design of our curriculum serves as a clear scaffold, fostering the acquisition of knowledge and skills, ensuring that every student is not only equipped, but fully engaged in their learning journey.
Structured around three tiers – Exploratory, Functional and Core – each topic area caters to the diverse needs of our pupils, providing a personalised and relevant learning experience. This dynamic approach allows flexibility, enabling pupils to progress through the tiers as appropriate, thereby expanding their understanding and introducing challenges at every level. Our fluid and sequential curriculum aims to empower all pupils, fostering growth and ensuring a meaningful and inclusive educational experience.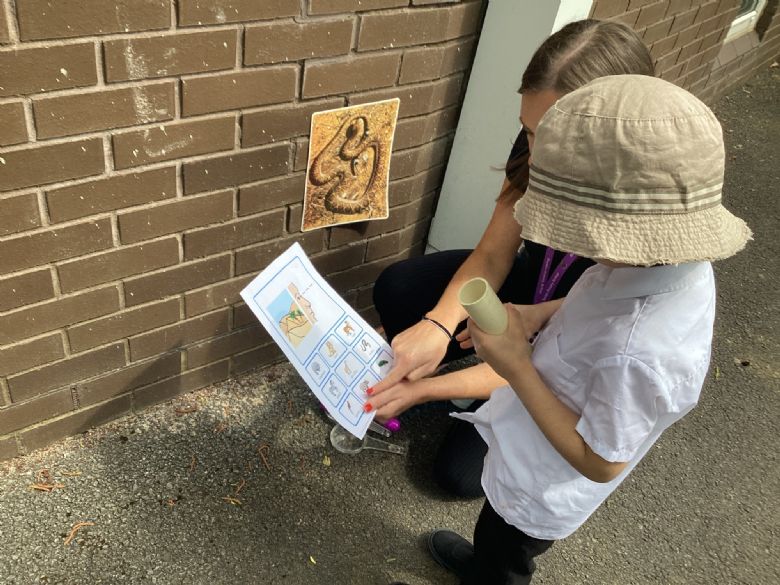 Curriculum Impact:
The impact of our curriculum is measured through the holistic progress of each child. Academic achievements, enhanced communication abilities, improved social interactions, and increased self-confidence are key indicators of success. We actively seek feedback from parents, staff, and the children themselves to refine and adapt our approach. The ultimate impact is seen in the smooth integration of our SEND learners into mainstream activities, fostering a sense of belonging and empowerment. Ultimately, we endeavour to achieve the following:
Our pupils enjoy school and engage in a wide range of school activities positively.
Our pupils build on prior knowledge to develop new skills.

Our pupils are challenged to learn to the best of their ability and are given every opportunity to discover new things.

Our pupils are encouraged, when appropriate, to access elements of the main school alongside peers of a similar cognitive and social ability to encourage inclusion and interaction with our whole school community.

Our pupils are well prepared for future learning and further educational pathways.

Our pupils are able to communicate to the best of their ability.
Our pupils have aspirations, high expectations and celebrate their successes.

Our pupils are prepared for life beyond The Nest @ Barden.